President Joanne Berger-Sweeney announced the appointment of five new trustees to Trinity College's Board of Trustees. They began their term on July 1, 2022.
Four of the new administrators are alumni and one is the parent of a current student. They are: Olusegun "Shay" Ajayi '16, Lisa Alvarez-Calderón '88, Malcolm Fraser MacLean IV '92, Stephanie Ritz '90 and Leslie Torres Rodriguez P'24.
Learn more about them below.
Olusegun "Shay" Ajayi '16
Olusegun "Shay" Ajayi is Director of Operations at Hartford Hospital, a division of Hartford HealthCare. As a member of the administrative cabinet, he helps direct the operations, strategic development and planning of the organization and provides leadership for key ancillary and support services departments. Ajayi previously worked as a program manager for Sports Changes Life, a non-profit organization based in Northern Ireland, while playing professional basketball for the National League of Ireland team. Previously, he worked as a business intelligence consultant at Hartford Financial Services Group. Ajayi continues to volunteer his time as a volunteer assistant coach and mentor for the Trinity men's basketball team.
Ajayi earned a BS in Economics and Engineering Science from Trinity, where he also captained the men's basketball team and was honored as an NABC Division III All-American and NESCAC Player of the Year. He went on to earn a Masters in Sports Psychology from the University of Ulster in the UK. He is currently an Executive MBA candidate at Columbia University.
Ajayi resides in Hartford.
Lisa Alvarez-Calderon '88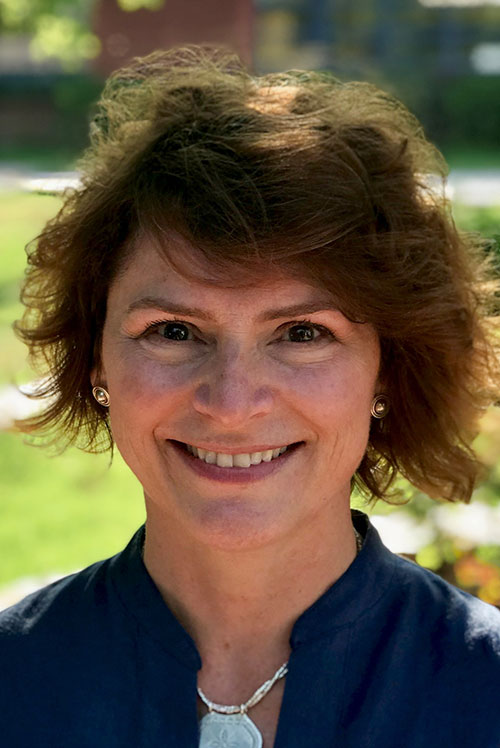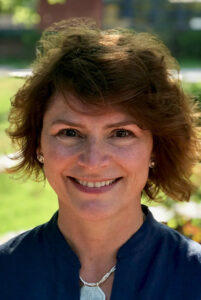 Lisa Alvarez-Calderón has diverse human resources experience in multinational corporations, philanthropy and academia. Most recently, she served as Director of Human Resources for the Bill & Melinda Gates Foundation, where she worked closely with the foundation's leadership team to create a culture of high integrity throughout the pandemic. of COVID-19. Alvarez-Calderón previously worked in Chile for four years as vice president of human resources for BHP in the mining sector and as academic director of the Center for Organizational Engineering at the University of Chile. She developed her career in the pharmaceutical sector at Johnson & Johnson and Bristol-Myers Squibb, including leading human resources for the Asia-Pacific region based in Singapore and supporting research and development globally. Alvarez-Calderón began his professional life as an HR leadership intern in the insurance industry at Cigna.
Alvarez-Calderón earned a bachelor's degree in political science from Trinity. She then earned an MBA from the Wharton School at the University of Pennsylvania.
Alvarez-Calderón lives in Seattle with his family.
Malcolm Fraser MacLean IV '92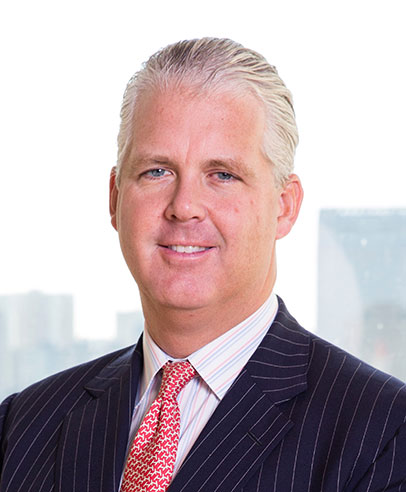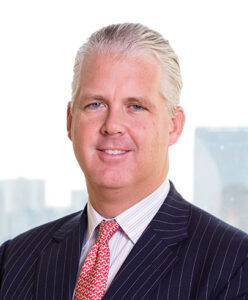 Malcolm Fraser MacLean IV is the founder, managing partner and director of Star Asia Group, with offices in Tokyo and the United States. As Co-Chair of Star Asia's Investment Committee, he is responsible for the company's day-to-day investment activities. Since its inception, Star Asia Group has acquired or developed more than $10 billion in real estate and real estate-related assets in Japan. MacLean is also the co-founder of Taurus Capital Partners LLC, which makes opportunistic investments in public and private companies, partnerships and other structured vehicles globally. He previously served as President, Portfolio Manager and Chief Trader for Mercury Global Real Estate Advisors LLC, a global real estate investment firm, and before that as an investment banker for major Wall Street firms. MacLean has nearly three decades of global investment experience, with a focus on private and public real estate debt and equity acquisition and direct ownership across Japan and the United States. Non-Japanese Asia, the United States and Europe, having structured and consumed over $20 billion in investments during his career.
At Trinity, MacLean majored in economics and minored in legal studies. He also studied international economics at the University of Cambridge in England.
MacLean and his family live in Greenwich, Connecticut.
Stephanie Ritz '90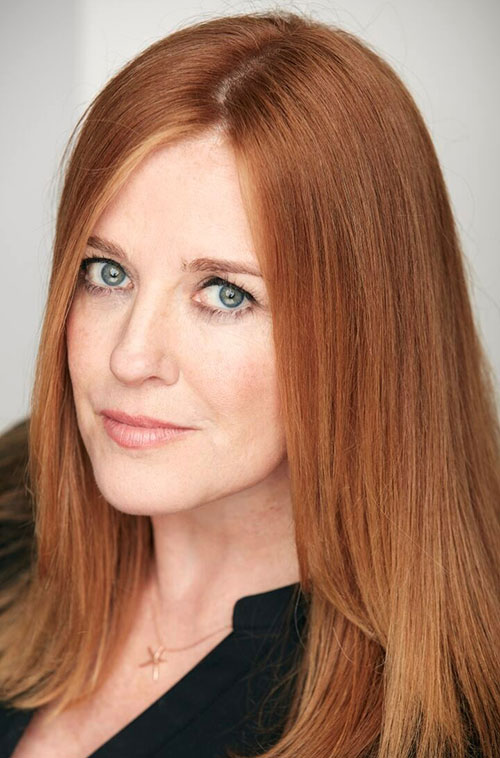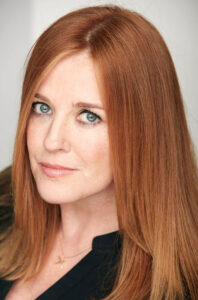 Stephanie Ritz is a partner at WME in the talent department. She represents a diverse roster of top talent, creators and filmmakers. Ritz joined Endeavor in 1999 and moved to WME after the company's 2009 merger with the William Morris agency; she was made a partner in 2010. She previously worked at International Creative Management (ICM) in New York.
Ritz earned a BA in English from Trinity. She is a Fellow of the Academy of Motion Picture Arts and Sciences and serves as a mentor through Big Brothers Big Sisters of Greater Los Angeles.
Ritz resides in Los Angeles.
Leslie Torres Rodriguez P'24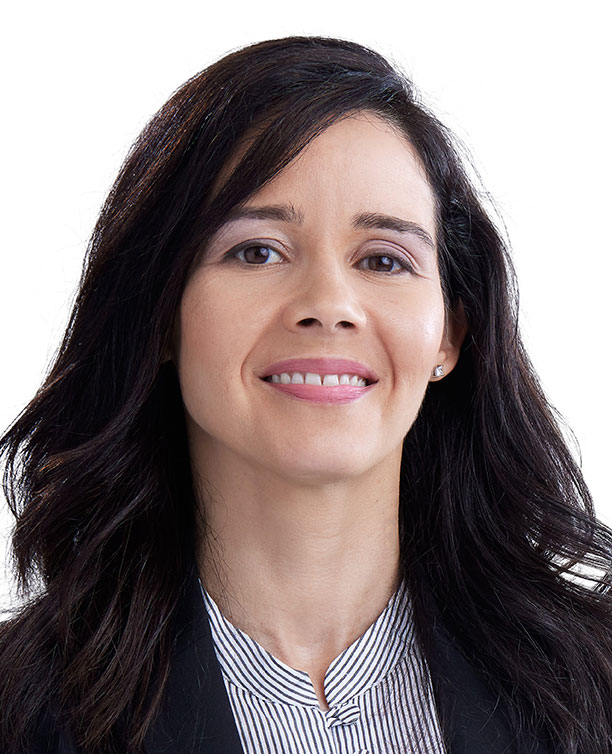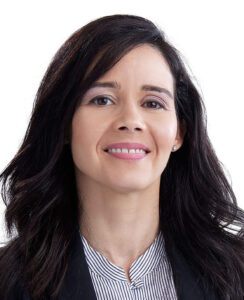 Leslie Torres-Rodriguez serves as Superintendent of Hartford Public Schools (HPS), a position she has held since 2017. In this role, she oversees the state's Capital District of 18,000 students; 39 neighborhood, magnetic and community schools; and 3,600 employees. She developed and implemented HPS's strategic operating plan and manages an annual budget of $480 million. Prior to her current role, she accumulated over two decades of education experience with HPS and other institutions, including as Director of the CREC Public Safety Academy and the Great Path Academy at Manchester Community College.
Torres-Rodriguez earned a BS and MSW from the University of Connecticut and an Ed.D. in Educational Leadership from Central Connecticut State University.
Torres-Rodriguez and her family live in Hartford.
For biographies of all directors, please visit the Board of Directors page on Trinity's website.